In Her Own Words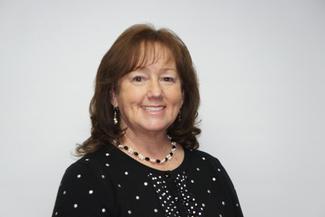 I began my career in the Sumter County Clerk's office in August of 1969 as a senior at Wildwood High School. Former Clerk, C. Burton Marsh, allowed me to work half a day while in the Cooperative Business Education program. After graduation, he offered me a full-time deputy clerk position in September of 1970. I started in the recording/finance department and later transferred to the court's division. In 1974 I was promoted to supervisor of the county court division and I managed that division for 26 years while serving under three elected Clerks. Mr. Marsh was a great teacher and he taught me the importance of processing and preserving documents and customer service. My dad taught me the importance of honesty, integrity, respecting others and hard work. I apply all these principles each day and this has helped me reach my goal of being an elected Clerk of the Circuit Court.
In the Florida Constitution the position of Clerk was established for two purposes. First, there needed to be a secure place to file the land records so the Clerk became the "Public Trustee" of all records. As Public Trustee, all the records processed have to be microfilmed or imaged to ensure preservation of the public records for future generations as this is the history of our county. Second, the Clerk's position was created so there would be a check and balance within county government for the Board of County Commissioners and the Courts. I feel that we are the hub of county government as just about everything goes through our office and most of it stays so maintaining accurate accessible records and good customer service is our top priority. The Clerk operates under the Florida Constitution, Florida Statutes, Supreme Court Rules, Local Orders and Ordinances so everything we do is established by law.
I have literally grown up in the Clerk's office and have seen many changes in our county government over these many years. My staff has more than doubled since I took office and we now have 64 full-time staff and 14 part-time staff. The office is comprised of the Circuit and County Courts, Official Records, Clerk to the Board/Finance, Records Management, Clerk Administration/Comptroller and Teen Court. I am very proud of the outstanding customer service that my staff provides to the citizens of Sumter County. They have helped me restore accountability, respect, and trust in the day to day operations of this office. All divisions are fully automated and the information is sent between local agencies and state agencies through a well developed technical network that has made the process of public records access available in the office and on our website. sumterclerk.com
Over the years, I have supported my two sons while they played sports and showed livestock through the 4H and FFA programs and high school rodeo to keep them involved and out of trouble. However, at work, I watched some of our local youth grow up in the criminal system and never get the help they needed. Therefore, I established a Teen Court program in 1997 in order to give a first-time offender a chance to stay out of the juvenile system and hopefully get back on the right track. We have a very successful program and many student volunteers that participate in jury trials and attorney training each month. This program has helped several youths to get the support and guidance to help them in school and with their future plans and with successful completion they will not have a criminal record to hinder them through life. The program has also exposed several students to explore the legal field for future career opportunities. Our mentors are local judges and attorneys that volunteer their time to support this worthwhile program. I am very thankful to our County Commissioners for funding this program that benefits so many families here in Sumter County.
At seventeen, I could not imagine five years ahead much less a thirty-year career in the Clerk's Office but 40+ years have come and gone really fast and I still love this office. My next goal is to be one of the best Clerks in the history of Sumter County and I sincerely appreciate the continued support that I receive from the citizens of this great county.